---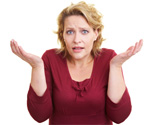 What do I need to get started?
If you are learning a new instrument and have no musical experience you may not have a clear idea what learning materials and accessories you will need to get started. Here is a list of things a stringed instrument player will want to consider purchasing before starting lessons.
Your instrument: buying a new instrument can be daunting if you have no experience with them. My advice is to seriously consider your level of commitment to playing music and then spend as much money as you realistically can. One of the most common causes of people stopping playing their instrument is the that the instrument itself is not of good enough quality to make playing music enjoyable. Buying a used instrument is a good option, and you shouldn't be afraid of that, however you will want to purchase from a reputable store or have someone familiar with the instrument take a look at it first to make sure that there are no hidden issues. Keep in mind that the setup of an instrument, such as string height, is something that can be adjusted and personalized. An instrument that sounds great but doesn't play very well may be able to be changed to suit your needs. I am happy to talk with a student about the details of their instrument and make purchasing recommendations.
Tuner: Every student needs an electronic tuner. These are incredibly inexpensive and convenient to use these days. Tuners come in a standalone model that can tune any instrument such as the Korg CA-1, and clip on tuners for stringed instruments such as the Snark or Korg AW2G. I use the clip on style most of the time these days as they rely on vibration rather than sound so they can used in a noisy environment. I strongly recommend a chromatic tuner that can tune to any pitch and not the more limited "guitar tuner" variety.
If you are an iPhone user the best tuner ap for your phone that I have found is the Agile Partners Guitar Toolkit. Yes, this thing really works perfectly even on a phone, and includes other handy features such as a metronome and chord charts for various instruments.
Metronome: This isn't something you have to have on the first day of taking lessons but any serious student will want to have one. A metronome provides a clicking sound that keeps perfect time, allowing you to practice your timing and rhythm skills with something to keep you honest. They come in both standalone units and can be found for free on the web and as mobile phone aps. Windows computer users can download a free customizable metronome program I have created here.
Picks: Stringed instrument players will want a pick of some variety. I suggest most people start out with a medium gauge teardrop shaped pick. I like the Dunlop Ultex pick in gauges from about .73 to 1mm. Your preference for pick shape, thickness, and material is likely to change dozens of time, so don't worry about this too much at first, just find something to start with. I have hundreds of picks lying around so if you can't find anythign appropriate I will be glad to provide you with one.
Other Accessories: A nice hard case or padded bag for your instrument is a must for carrying it around. Stringed instrument players will also likely want a strap. Even if you practice sitting down a strap may be helpful for positioning the instrument. Guitarists may want to use a capo, a device to allow you to change keys while using familiar fingerings. Other accessories that you may see offered include strings, cleaning clothes and polish, finger grease, etc. Don't worry about these things, we will discuss the need (or lack of) for those as we progress through our lessons.
Do I need a book? On the first day of lessons we will talk about your goals and find a style of teaching that best suits you. If you already have instructional material bring it with you. I have a variety of materials I have worked from and may suggest some specific instructional material that you will want to purchase. I also create some of my own material and may provicde you with that.